The Celtic Alphabet
The Celtic Alphabet
The Celtic Alphabet is one of the most recognizable alphabets used in western European Illuminated manuscripts. Some of the most famous surviving books such as the Book of Kells and The Lindisfarne Gospels (718-720) are examples of the Celtic Alphabet. The specific hand associated with the Celtic Alphabet is the "Insular."
Click on any of the images shown below to open a larger version.
Examples from The Lindisfarne Gospels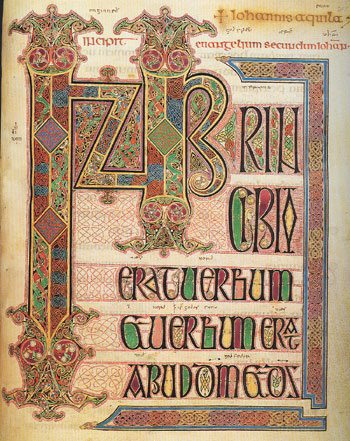 This page is currently under construction. Please accept our apologies as we slowly build this site.
References used in the creation of this page:
Morgan, Magaret (2006) The Bible of Illuminated Letters
, Quarto, Inc.
Harris, David (2003) The Calligrapher's Bible, Quarto, Inc.
de Hamel, Christopher (2002) A History of Illuminated Manuscript
, Phaidon Press, Inc.
Lovett, Patricia (2000) Calligraphy and Illumination
, Harry N. Abrams, Inc.