The Joy of Illuminated Writing and Your Favorite Fictional Monks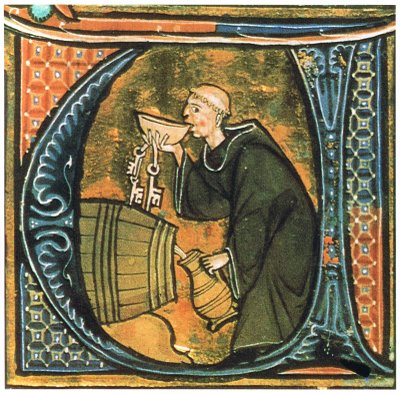 I came across two news stories this morning about some of my favorite things. The first is, of course, about illuminated writing and an exhibition at the Ghetty in southern California. I'm always feel a little sad that I never made it to the Ghetty while I lived in San Diego but it was a very long and tedious drive. Danna Staff has a wonderful post in her physics blog titled The Caligrapher's Golden Touch. I think she captures the joy and excitement that we feel as admirers of illuminated writing.
I was not a gum-chewing child–but I was an amateur calligrapher, in addition to being infatuated with illuminated manuscripts. After looking at Ingmire's series at the Getty, I thought, "Maybe I'll try this when I get home!"
The second news item is from the Guardian: Force of habit: who are your favourite fictional monks? I vote for Brother Cadfael. I love that series and I have it all on DVD. Who is your favorite fictional monk?