10th Annual Marco Symposium at The University of Tennessee March 1-3 2012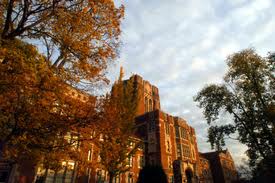 Be there or be square! I'll be there on and off as time permits.
From The University of Tennessee's events calendar:
"Grounding the Book: Readers, Writers, and Places in the Pre-Modern World"
The 2012 Marco Symposium, co-organized by Thomas E. Burman (history), Maura Lafferty (Classics), and Anthony Welch (English) will bring together up to ten scholars from a range of disciplines to explore the complex interaction between pre-modern writers and readers, their books, and the places-libraries, museums, monasteries, university classrooms, the courts of patrons-where they wrote and read them. A substantial amount of recent scholarship in the interdisciplinary field of the history of reading has made clear the countless ways in which understanding the materiality of texts sheds fascinating light how on those texts were read and deployed. The layout of a copied or printed page, the other works with which a text appears in a book, the marginalia that so frequently appears in margins: all these and many other aspects of the 'material text' open valuable windows through which we can catch glimpses of writers and readers interacting with texts.
Read the rest here.